Massage Therapy School - I graduated from the internationally-known Boulder School of Massage Therapy in Boulder, Colorado,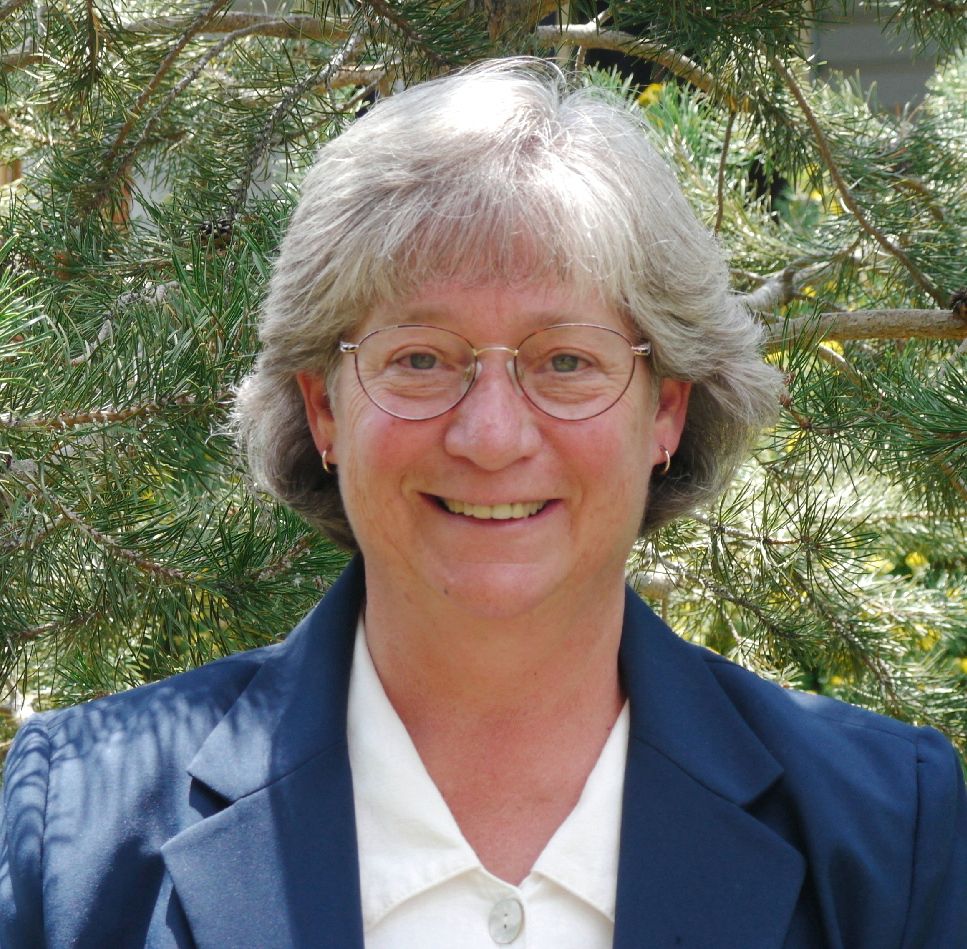 September 1993 after completing a two year, 1000 hour massage therapy certification program. During that time, I also participated in a Hospital-based MassageTherapy Program as a Massage Intern. I also volunteered at the Center for People with Disabilites.
Am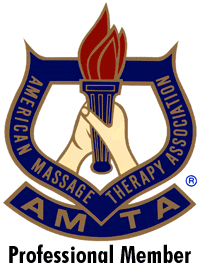 erican Massage Therapy Association - I've been a professional category member of the American Massage Therapy Association since 1995. Members are required to take advanced continuing education courses as well as adhere to a professional code of ethics.
Advanced Certification - I earned an Advanced Training Certification in Bodywork for the Childbearing Year, June 1993, after successfully completing both written and practical evaluations plus fulfilling post-course practice requirements. This certification also includes Infant Massage & Movement.
Upledger Institute Training - My training in CranioSacral Therapy (CST) is through the Upledger Institute, Inc. which was founded by Dr. John E. Upledger, a licensed osteopathic physician and surgeon, researcher, teacher and author. The specific teacher I had was Charles Swenson, CST instructor and Rolfer. I've been seeing CST clients since February 1997.
Hawaiian Lomi Lomi Massage Training - My first Hawaiian Lomi Lomi Massage instructor was Abby Cicirelli in 2009. She studied extensively with Shawn LaSala-Kimmel as well as Aunty Margaret Machado and Aupuni Iwi'ulu. The specific style I learned was Malie Lomi Lomi, "Gentle Hand of the Mother".
Endorsed Mana Lomi Practitioner - In October 2011, I studied Mana Lomi in Kauai with Dr. Maka'ala Yates, specialist in Hawaiian medicine for over 35 years. Dr. Yates teaches the Mana Ola style which is gentle but deep and comes from Kona on the Big Island of Hawaii. I received Certificates of Completion for Mana Lomi Level 1 (clinical techniques), Level 2 (advanced techniques) plus Hawaiian Hot Stone Massage Therapy (Lomi 'ili 'ili). This training also included participation in two clinics. After successfully completing post-course work, I'm now listed as a Mana Lomi Endorsed Practioner for levels 1, 2 and Lomi 'ilil 'ili on Dr. Yates website www.manalomi.com. In 2013, I returned to Kauai to study Mana Lomi Level 3 (Ho'onoho'iwi techniques). I also returned in 2017 to continue my studies.

Subtle Energy Training -The particular form of subtle energy work that I've offered in my practice since 1993 was developed by Brugh Joy, M.D. I studied with Brugh Joy and Alex Lukeman, Rolfer. This form of energy work not only supports a clients goals of health and wellbeing but also can be a wonderful alternative when certain health conditions contraindicate massage therapy. I also studied Chinese Therapeutic Touch and Qigong with Kenneth S. Cohen, Qigong Research & Practice Center, Nederland, Colorado.

Ear Candling Training with Registered Nurse - I was trained by a Registered Nurse in the home remedy of Ear Candling in 1998 and have been offering this service in my practice since that time. I've made a presentation about Ear Candling to a Colorado Hospital Board looking into alternative health care therapies. I've also had medical doctors (including Ear, Nose and Throat specialists) periodically refer patients to me. With correct training, knowledge of contraindications and good quality ear candles, Ear Candling is (in my opinion and experience) safe and effective.
Involvement in Community Activities as a Certified Massage Therpist and community member are very important to me. Some of those activities are the following: educational booth at Wellness Fair and Pinedale Health Fair, speaker at Rendevous Pointe Senior Center during Massage Therapy Awareness Week, yearly volunteer Post-Event Massage at Pinedale Half Marathon, Sage and Snow Garden Club President two years/member seven years, Town of Pinedale Park and Tree Board Member six years, volunteered with M.E.S.A. Therapeutic Horsemenship, a program for special needs children. Volunteer for The Moving Wall Vietnam Memorial in Pocatello, Idaho and Rock Springs, WY.

Some Additional Studies include the following: Aromatherapy with Ann Berwick, author, teacher and one of the founding members of the National Association for Holistic Aromatherapy; Qigong andTai Chi instruction with Kenneth S. Cohen; Aikido with Sensei Hiroshi Ikeda; ; Aura-Soma Color Therapy with Fred Thompson, USA Director; Herbology Apprenticeship with Kathryn Cox, Motherlove Herbal Co.; multiple Ethnobotany classes with John Mionczynski; ballet instruction age 8 to 19 with instructors from the New York City Ballet, Royal Danish Ballet, and Austrian Ballet; oboe instruction for 9 years with Warren Sutherland, Indianapolis Symphony.
Timbersong Healing Arts Office - 307-360-6325