"Gifts of Health & Caring
for the Special People in Your Life"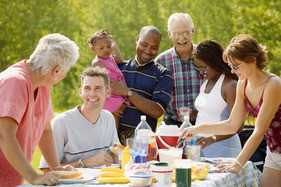 All website purchases have the option to print out a FREE Gift Certificate on your home computer. Simple instructions below. Wonderfully convenient!
-------------------------------------------------
A Variety of Affordable Gift Options
Gift Certificates are available year-round for any service I offer on my

Massage Services

,

Bodywork Services

and

Session

Enhancements

website pages.

For complete descriptions and purchase those services, click those website pages at left.

For your convenience, this Gift Certificates website page provides additional gift options plus unique gift pagckages for both men and women.

A Note About Special Holiday Menus

Be sure to check back for any special menus I've developed for various holidays happening during the year such as

Valentines Day

,

Mother's Day

,

Father's Day

and

Christmas

.

Specia

l holiday menus will have their own website page, are not part of my regular menu and only available for a limited amount on time.
How to Purchase Gift Certificates

At my office - CASH or PERSONAL CHECK - Phone

/ text me at 307-360-6325 or, email me through this website on the "Contact Me" page. We'll set up a convenient time for you to come by my office when I'm not with a client. I have a variety of FREE gift certificates to choose from. It only takes about 10-15 minutes.



On this website page - by CREDIT CARD or DEBIT CARD easily and secure

ly through Paypal. You don't need to hav

e a Payp

al account to purchase with a credit card through PayPal.

PayPal Credit is also available when you check out with purchases of $99 or more.

PayPal notifies me by email when you make a purchase.



Additional Helpful Information
Appointment Location - All gift Certificates are for appointments at my Pinedale office.
Gratuity - I've had many requests from purchasers that they have a way to include a gratuity. Gratuity is at your own discretion and can now be applied by using the "Gratuity Option" PayPal button at the bottom of this page.
Expiration - Starting April 1, 2021, gift certificates will expire two months from purchase date unless other arrangements are made by purchaser or gift recipient.
PUCHASER - Request for Your Primary Phone - I ask below so that I can confirm your order, answer any questions you may have and receive any specific instructions you may have.

Do not

put phone number of gift recipient here. (Your phone number is never shared.)
If you have any questions or need assistance, please don't hesitate to contact me by phone or text message at 307-360-6325. You can also email me through this website by using the "Contact Me" page at left.
_______________________________________________
How to Print a FREE Gift Certificate from Website
Option for ALL website purchases: A FREE Gift Certificate can be printed on your home computer right from this website. Wonderfully convenient! Simple instructions follow:
Click my "Healthful Handouts" website page at left.

Click

"PRINT Gift Certificate for All Occasions", "PRINT Wellness Dollars Gift Certificate for All Occasions"
Click "PRINT Holiday Gift Certificate" or

"PRINT Holiday Gift Certificate for Wellness Dollars".




Print

Fill in blanks

including

the PayPal "transaction number". You're all set!
IMPORTANT: Be sure to print and retain a copy of your PayPal receipt. You'll also need to transfer the PayPal "transaction number" to the Timbersong Gift Certificate after you print it. Without the PayPal "transaction number" written on the Gift Certificate, the Gift Certificate will be void.
______________________________________________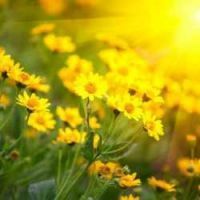 Reminder for Purchaser: The PayPal "buttons" below ask for the "PURCHASERS Primary Phone" number. Please DO NOT enter your gift receipients phone number there instead. I will get that information when I phone you to confirm I received notification of your purchase. Thank you.
To order from website, choose gift options below.
View Your Cart Here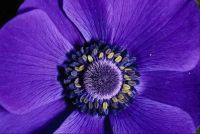 Organic refreshment included with all gifts.
Gift Certificate Wellness Dollars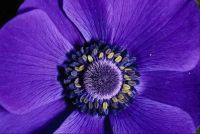 For those who need a Gift Certificate quickly or aren't sure what to purchase for their gift recipient. Wellness Dollars allows your gift recipient to choose.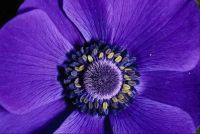 Gift Certificates for Massage Therapy
Swedish, Hawaiian, Pregnancy Massage Styles Avalable. You know you want to purchase a massage for a gift but not sure what style to choose? Not a problem. Simply purchase the massage length below. I'll be able to assist them with options they have.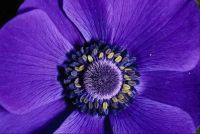 Gift Certificates - Hawaiian Hot Stone Massage
Two massages in one session! Full description can be seen on my "Massage Services" website page. This authentic style of hot stone work from Kona, Hawaii is not offered anywhere else in Wyoming at this time.

G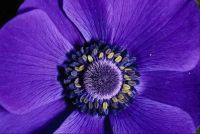 ift Certificates for Bodywork Services
You can purchase CranioSacral Therapy, Inner Journey Energy Balancing and Soothing Ear Candling here. Full descriptions available on my "Bodywork Services" website page.

____________________________________________
Unique Timbersong Gift Packages Appropriate for Man or Woman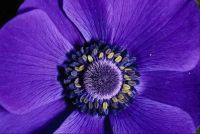 "Customized by YOU" Package
This unique package allows your gift recipient to choose any two of the following when they book their appointment:
30 minute Targeted Massage (neck, back, shoulders)
Hand Re-Store (soothing moist hot towels, cleanse, moisturizer, multiple-technique massage)
Beat Feet Retreat (soothing moist hot towels, cleanse moisturizer, mutliple-technique massage)
Express Facial for Him or Her (soothing moist hot towels, cleanse, toner, and moisturize with products specifically for a man or woman's skin)
Includes organic refreshment.
Session Length: 70 minutes This Package Available for Only $80.00
____________________________________________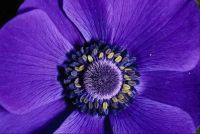 "For the Active Man or Woman"

With a combination of specific massage techniques for reducing fluid retention, musle pain joint soreness, along with Soothing Moist Hot Towels, Extended Foot Massage and 100% Essential Oils, this 80 minute massage supports their fitness program or outdoor activities. Package includes a take-home bottle of Nature's Gift "Muscle Ease" with essential oils of Lavandin, Sweet Eucalytus and Ginger.
Includes organic refreshment.

Session Length: 85 minutes This Package Available for Only $100
____________________________________________
Timbersong Healing Arts Office 307-360-6325